The "Forest Sector Innovations for a Greener Future" 2017 IUFRO Division 5 Conference incorporates an Innovation/Sustainability theme. This will form a unifying basis for the week-long conference and will guide the agenda through a series of plenary sessions that will catalyze discussion on what the future forest products sector might look like.
Each morning will feature 2 keynote presentations; one a research-based talk featuring a prominent academic, the other a more pragmatic, real-world talk featuring a prominent practitioner from industry, government, civil society, or an indigenous community.
The 60th International Convention of the Society of Wood Science and Technology (SWST) is organized jointly with the IUFRO Division 5 Conference. A general meeting for members is scheduled on July 15.
After registering for the conference, please visit the accommodation page to book your hotel room.
Add-ons



Site visit (June 14) $45 CAD

The In-Conference tour will include a trip to the University of British Columbia.
Participants will be picked up from the Pinnacle Hotel, boxed lunch will be available en-route to campus. The tour will take approximately 4 hours. Learn more




Conference Dinner (June 14) $90 CAD

We are pleased to offer an unforgettable evening at one of Canada's foremost cultural attractions, the Museum of Anthropology at the University of British Columbia, located on the traditional ancestral unceded territory of the Musqueam people. Learn more




Guest Ticket – $250 CAD

Guest tickets available for accompanying persons and include the following social events: welcome reception (June 12), site visit (June 14) and conference dinner (June 14).
Complimentary one-year membership to the Society of Wood Science and Technology with conference registration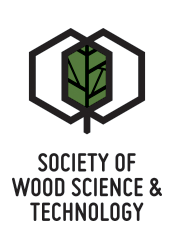 Annual membership to the Society of Wood Science and Technology grants you the following benefits:
Full online access to Wood and Fiber Science Journal (both current and past issues back to 1968)
Full online access to BioProducts Business Journal
Newsletter
Special Issues of Wood and Fiber Science related to specific areas of research
State-of-the-Art Papers
Book Reviews
Participation in international and university Wood Science visitation programs
Participation in international Society meetings
Be a voice for the Wood Science and Technology profession!
Cancellation Policy
Full refund by March 31 minus $50 administration fee
50 % refund by May 10
25 % refund by May 30
0 % refund if cancelled on or after June 1, 2017
Visa Requirements
Please visit the Government of Canada website to determine if you require a visitor visa. If you do need one, we will send you a letter of invitation. You may wish to send an email to iufro.2017@ubc.ca prior to registering and request the letter to expedite the process. When you contact us, please indicate your full name, passport number and expiry date, date of birth, full mailing address, institution and position.

Low & lower middle-income economies (World Bank)
All countries pertaining to the World Bank's list of low income economies and lower middle income economies.
Low-income economies ($1,025 or less)
Afghanistan, Guinea, Rwanda, Benin, Guinea-Bissau, Senegal, Burkina Faso Haiti Sierra Leone, Burundi, Korea, Dem. People's Rep., Somalia, Central African Republic, Liberia, South Sudan Chad, Madagascar, Tanzania, Comoros, Malawi, Togo, Congo Dem. Rep, Mali, Uganda, Eritrea, Mozambique, Zimbabwe, Ethiopia, Nepal, Gambia, The Niger
Lower – middle income economies ($1,026 to $4,035)
Armenia, Kiribati, Solomon Islands, Bangladesh, Kosovo, Sri Lanka, Bhutan, Kyrgyz Republic, Sudan, Bolivia, Lao PDR, Swaziland, Cabo Verde, Lesotho, Syrian Arab Republic, Cambodia, Mauritania, Tajikistan, Cameroon, Micronesia, Fed. Sts. Timor-Leste, Congo, Rep. Moldova, Tonga, Côte d'Ivoire, Mongolia, Tunisia, Djibouti, Morocco, Ukraine, Egypt Arab Rep, Myanmar, Uzbekistan, El Salvador, Nicaragua, Vanuatu, Ghana, Nigeria, Vietnam, Guatemala, Pakistan, West Bank and Gaza, Honduras, Papua New Guinea, Yemen, Rep., India, Philippines, Zambia, Indonesia, Samoa, Kenya São Tomé and Principe.